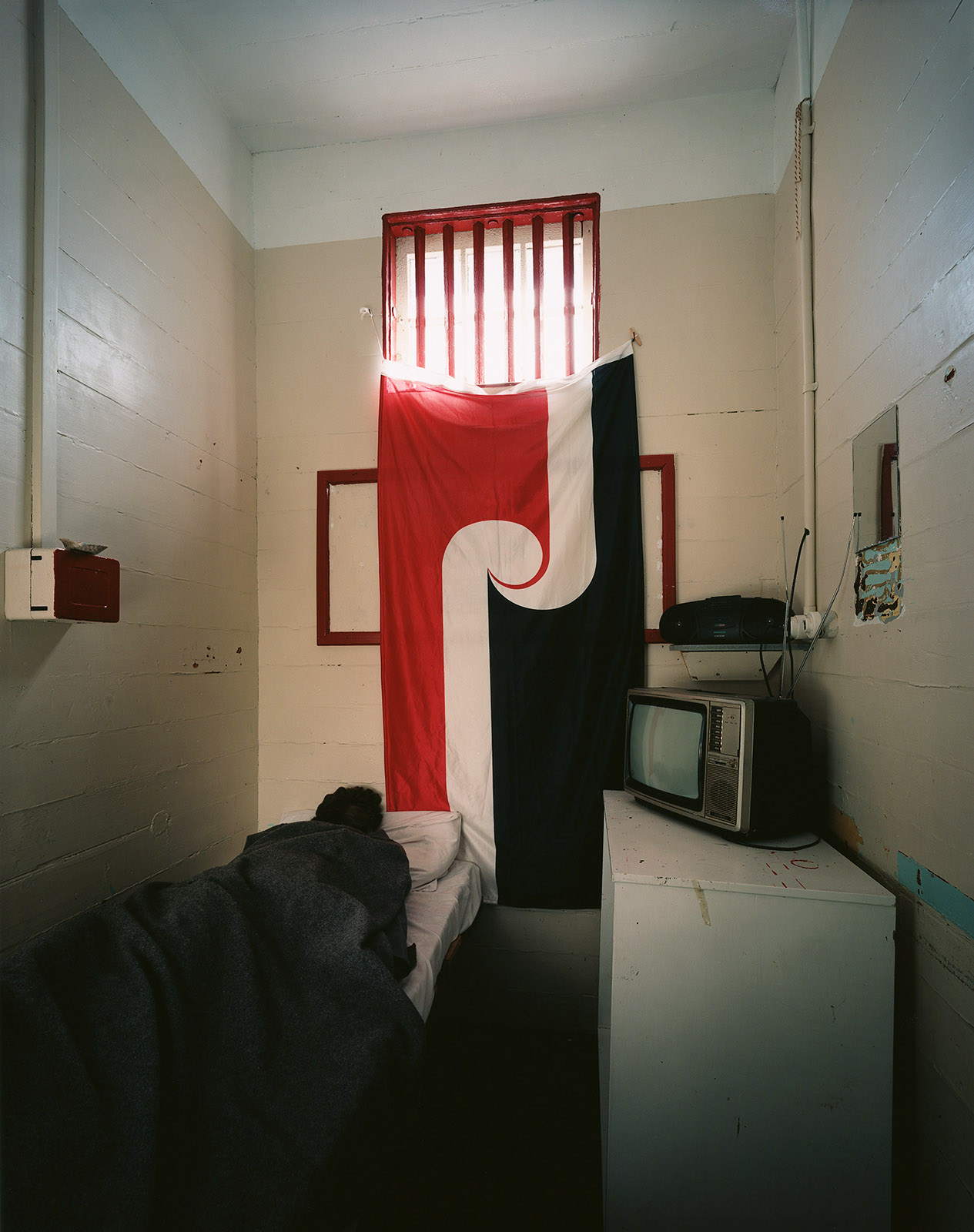 CHAMBERS

For the fate of a boobhead is

That men do him bind

And plant him in the digger

Till he goes out of his mind,
-
James K. Baxter
Chambers
is the empirical response to the idea that photography can transmit the psychic climate of an architectural environment.
Prisons and psychiatric hospitals are the acme of architectural control. As physical manifestations of ideology, heirachy and state control, they are among the purest expressions of power. These spaces force a specific set of experiences upon the inhabitants, whose cumulative emotional responses palpably steep the spaces' atmosphere.
Produced between 2000 and 2005,
Chambers
is a comprehensive appraisal of the interiors of the prisons and psychiatric hospitals of Aotearoa New Zealand, both active and abandoned to ruin. Void of people, the large-format photographs are exhibited large as life. Viewers are forced to place themselves within the spaces depicted , gaining a visceral sense of a place they might not normally experience.
(100+ 8X10 colour negative interior studies + detail studies. First-person narratives.)
2005 /
Still Present: Exploring Psychiatric Institutions in Photography.
Adam Art Gallery, Wellington, Aotearoa New Zealand
2003 /
Interiors
.
McNamara Gallery
, Wanganui, Aotearoa New Zealand
2001 /
Parallel Worlds.
Adam Art Gallery, Wellington, Aotearoa New Zealand & Centre for Contemporary Photography, Melbourne, Australia
2001 /
Art Futures.
Pataka Gallery
, Porirua, Aotearoa New Zealand.